Inspired by Dragonball Community legends VegettoEX, Chris Psaros, Jon Allen, Mr. E, and Greg Werner, I began writing editorials in 1999 which are located in this section.

Keep in mind that these contain my thoughts at the time they were written. Some of these are several years old and may not express the same beliefs I hold today. Also, the date for when an editorial was written was the date I finished writing the editorial.

If you would like to submit an editorial of your own, send it to me and I may decide to post it.


Editorial #1 - Written 12/16/99 - Thoughts on DBZ for DVD and Other Opinions

Editorial #2 - Written 1/7/00 - My Theories on Dragonball Webmasters

Editorial #3 - Written 1/26/00 - Why The Next Dimension?

Editorial #4 - Written 2/26/00 - Is the Magic Gone?

Editorial #5 - Written 3/31/00 - Showing Others the Light

Editorial #6 - Written 5/5/00 - Sleazy Acts that Anger Me

Editorial #7 - Written 7/24/00 - One Year Anniversary Editorial

Editorial #8 - Written 9/7/00 - The Japanese Were Lucky

Editorial #9 - Written 9/22/00 - Will Dragonball Z Ever Get the Original Music Score? I Think Not...

Editorial #10 - Written 7/18/01 - You Know What? This Really Sucks

Editorial #11 - Written 8/4/01 - State of the Dimension Address: Year 2

Editorial #12 - Written 7/6/01 - Bandwith: A Website's Best Friend and Worst Enemy

Editorial #13 - Written 8/4/02 - State of the Dimension Address: Year 3

Editorial #14 - Written 12/14/04 - State of the Dimension Address: Years 4 and 5

New! Editorial #15 - Written 11/18/06 - 2006 State of the Dimension Address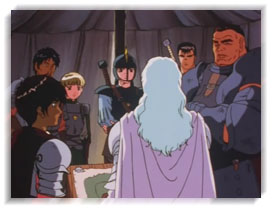 Section created: 12/17/99 | Section updated: 11/18/06

Site design and content ©1999-2007 by James Walker (Sir Viktor)

The Next Dimension is a non-profit fansite. Any copyright violations are completely unintentional.

I highly recommend viewing this website with Microsoft Internet Explorer and Javascript enabled.